ABOUT THE BRAND

Founded in Mallorca in 1975, Lorenzo Fluxa created Camper to respond to the demand for a new and fresh style of footwear. With a rich heritage in shoemaking, a unique brand was created full of diversity and contrast which is now admired the world over. The origins of the company first began back in 1877 when the grandfather of Lorenzo, Antonio Fluxa, a skilled cobbler, travelled from Mallorca to England and returned with the first sewing machines on the Island and a newfound spirit of innovation.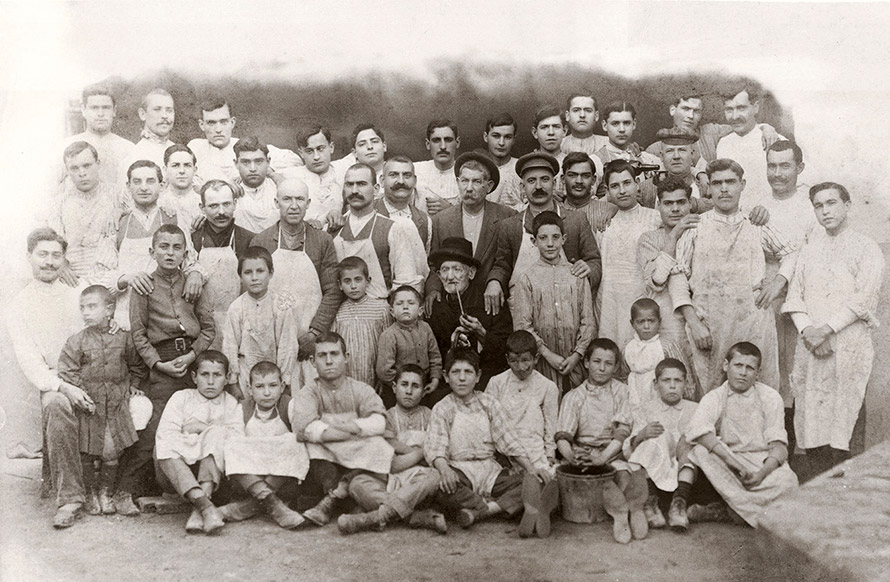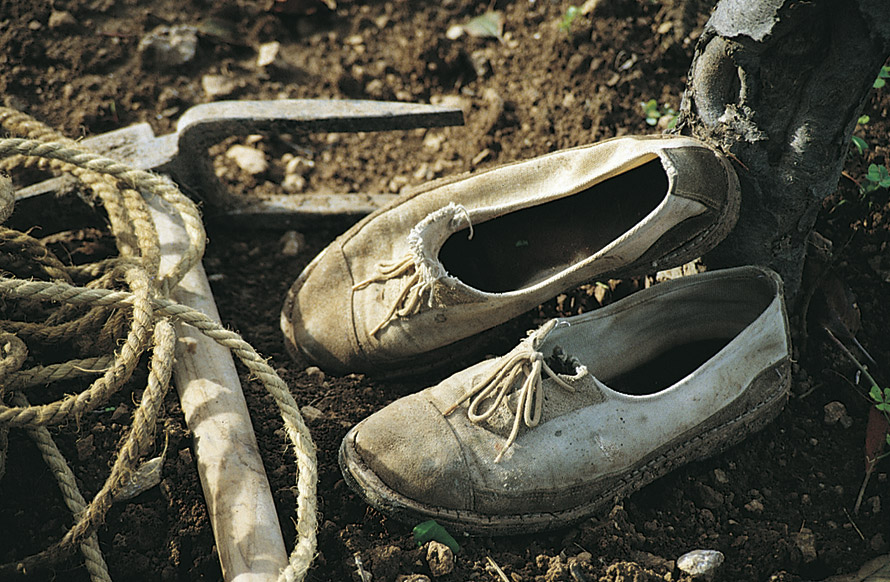 Camper's shoes are still designed and developed in Inca, in the rural heart of Mallorca. Here a young creative team work alongside artisans to create approximately 500 models each season. Now in its fourth generation, the brand's footprint has stretched around the globe with stores in more than 40 countries.


THE SHOES

Every season we strive to reinvent some of our classic concepts while continuing to challenge the status quo with new and original designs. We often find that there is a Camper style for every walk of life. From the beginning, the word "casual" has meant something special to us. We create relaxed yet refined styles that exist between the realms of sneakers and dress shoes. Our designers focus on imagining inventive footwear concepts that blur the boundaries between sporty and smart.



The first shoe – Camaleón, epitomises the simplicity, resourcefulness, and everyday grace of our Mediterranean heritage. Inspired by rustic shoes worn over a century ago by local farmers, this line has become an icon of casual footwear.


THE COMMUNICATION

Communication has been one of our brand pillars from the beginning. Through our name, logo, stores, and advertising, our brand identity represents our creative journey and growth over the years. Today, our graphic communication continues to embody the fun and unconventional spirit we've championed for decades.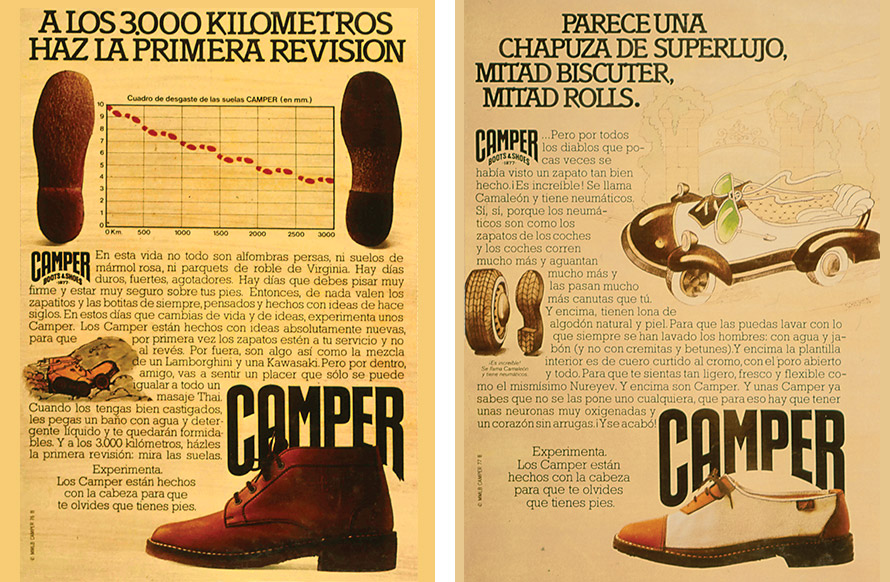 We have collaborated with a number of artists, designers, and creative thinkers for our campaigns. Each contributed a fresh approach that merged with our core values. Our Creative Director Romain Kremer drives the latest wave of communication with an approach that puts a new spin our classic irreverence.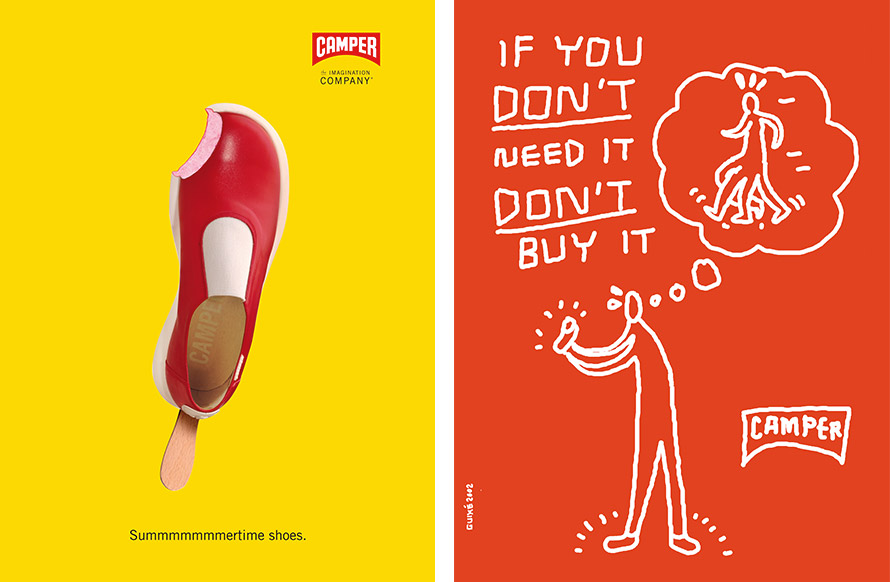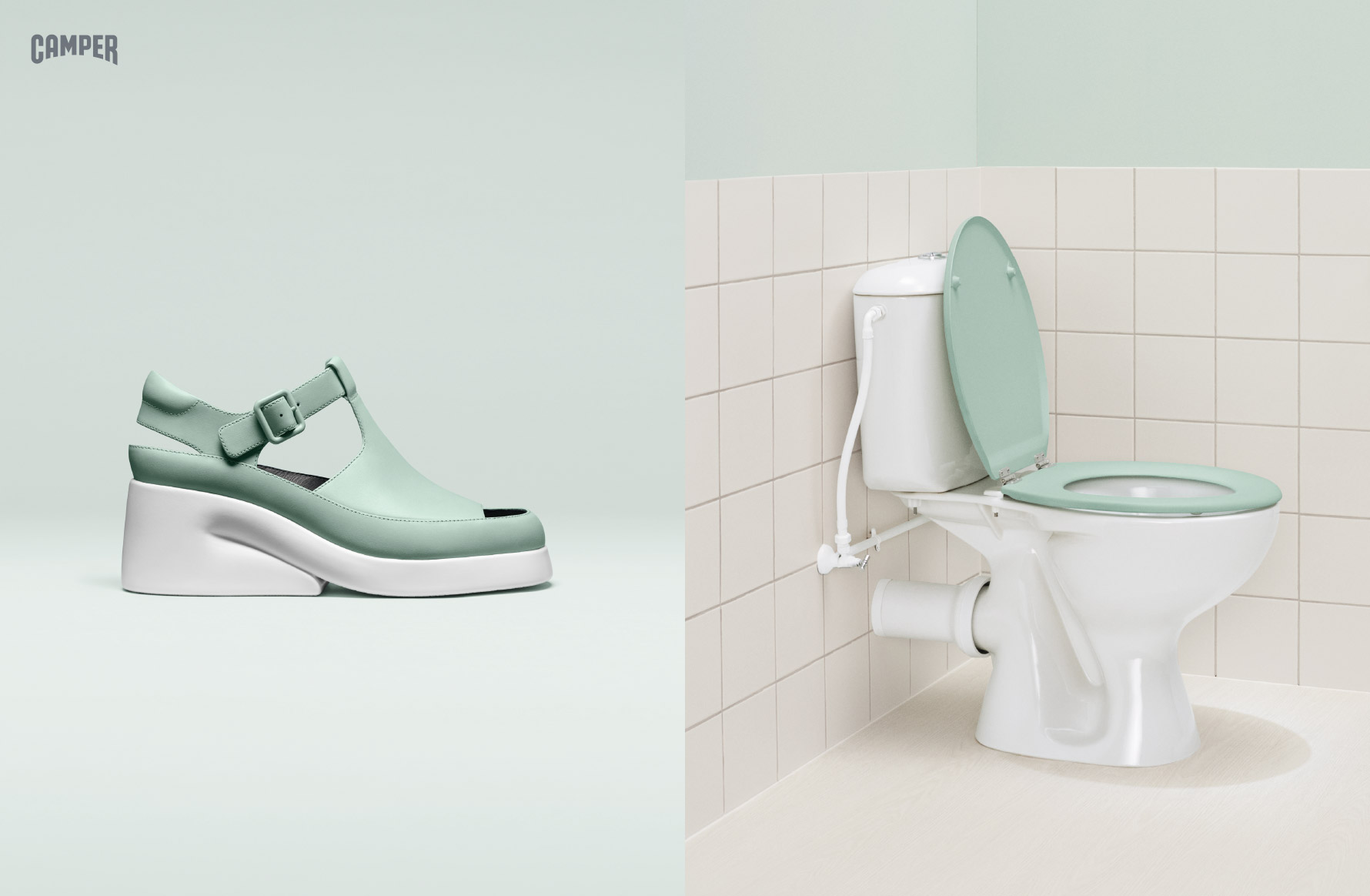 THE SOCIAL RESPONSIBILITY

We believe in being honest and sincere about everything we do as a brand – a philosophy which extends across our own operations and our partners across the globe. This begins in Inca, our rural home in the heart of Mallorca, where all our shoes are designed and developed. Here, a creative team of young designers works together with skilled artisans to create original footwear concepts focused on the same values from which our business was built: quality, integrity and design. In turn, we work with valued suppliers that are entrusted to apply the same level of commitment and responsibility to our partnership.


We aim to be the first and last word in any issue related to the brand, whether that means resolving an issue with a supplier or implanting new standards to ensure maximum quality and safety in our production. While we are proud of what we do, we recognize that we can always do better. Our processes are not perfect. We are constantly looking for ways to improve our operations and develop new, innovative ways to minimize our environmental footprint while ensuring our commitment to high-quality materials, manufacturers, and products.